OUR BRAND MISSION
To Provide Top travel and Golf Packages at the Best Price & Service Guaranteed.
PLAY GOLF LIKE A PRO
Experience the best golf and travel. With 950+ Resorts and Golf Partners we can help you plan the perfect travel and or golf package. We offer travel packages, golf packages, all-inclusive vacations, stay and plays, ect and can accommodate large or small groups, couples, families, and corporate outings. let us help you with the best package – guaranteed. No extra fees just great service.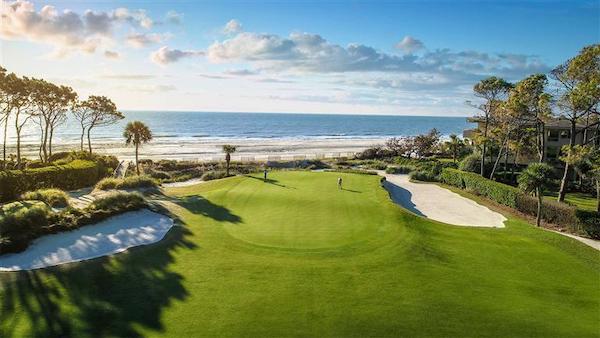 BEST TRAVEL & GOLF DEALS
Best Price Guaranteed. Get our price guarantee. We will beat any other price offered. 

Local Experts.  Meet our travel and Golf experts. We are here to help.

Earlier Booking Savings. Booking your vacation or golf trip in advance will save you more money.

Booking is easy. With our low deposits and easy online booking you are guaranteed the best experience. Individual players can make their own payments.
TESTIMONIALS
Claude Pope set up an amazing trip for a group of six for a weekend golf trip to Myrtle Beach. He provided us with a variety of extremely detailed options of courses to play, places to stay, and prices for each option, which was very helpful in determining which option was best for our group. We ended up playing Tiger's Eye and the Legend's Courses, Moorland and Heathland. All the courses were in excellent condition, fun to play, and challenging for all the different handicaps we had in our group. Claude even contacted each course prior to booking our trip to ensure the greens hadn't been recently aerated. Our trip was very easy going as all accommodations were booked upon arrival and paid for in advance at a very fair price. I highly recommend them for your trip!
You won't be disappointed.
Brandon
Thank you setting us up with golf and accommodations in Myrtle Beach!! I traveled to Myrtle Beach South Carolina over Memorial Day weekend with 3 friends and we had a blast. The Grand Strand has 60+ golf courses, plenty of beach accesses, nightlife, and activities for family fun time. In the Heart of Myrtle beach we stayed at the La Quinta on North Kings Highway. I enjoyed the continental breakfast, free wifi, pool and fitness center. This location is perfect for people traveling for golf or family. It is located 3 blocks from the Atlantic Ocean, 5 minutes to Barefoot Shopping and we played golf at the Legends Resort. Legends is an amazing golf experience. We played golf at Moorland, and Heathland. A Pete Dye and Tom Doak designs respectfully. The fairways and greens were in immaculate conditions. The greens were rolling 11 on the stint meter, and they treated us like we were at a nice country club, the Legends staff was very attentive and the cart girl was always close by. I would recommend this place to anyone who wanted to mix golf, beach, beer and fun times together. We saved about 50%.! I sent in a quick quote on their web site, and they responded with in 10 minutes. Before I knew it they had planned our Memorial Day golf vacation and made all the arrangements for tee times and hotel reservations. We paid online and brought our vouchers to the golf course with us.  I would recommend their golf planning service to anyone who wants to visit Myrtle Beach!
Thanks Again!!
David Jenkins
Well, the trip is over, and we are all back to our regular routines.  The condo, (amazingly familiar) worked out fine. As for the golf…SandPiper, was extremely wet, since it rained so hard the day before. Still a great start. 7 out of 10. Farmstead, much better condition, and a good challenge. 9 out of 10! The Pearl, We had played this 20 years ago. It is showing its age. 8 out of 10! And lastly….Thistle Golf Course! A true diamond! All four of our group rate this an 11 out of 10! From the Gate Station to the Bag Drop, to the Pro Shop, and especially we include Tracy, who was the Starter, nothing but smiles and warm conversations doing everything possible to make our experience First Class! As for the Club House, my brother-in-law Terry previously owned a beautiful course in Georgia and he could not get over the design and class of this gorgeous building! I would recommend that when you plan future trips you finish them with Thistle as the Crowning Event! Otherwise, all of the clubs treated us well, and lunch in all, delicious and served with a smile! As a group, we thank you very much for all that you did to make this a most memorable trip. We hope to do business with you again.