Arizona is a popular travel destination for a variety of reasons. Some of the top reasons include:
Beautiful natural landscapes:
Arizona is home to several national parks and monuments, including the Grand Canyon, Sedona, and Monument Valley. These iconic landscapes offer breathtaking views and opportunities for outdoor activities such as hiking, camping, and sightseeing.
Arizona has a warm and sunny climate year-round, making it a great place to visit during the colder months.
The temperatures in Scottsdale, Arizona can vary depending on the season. In the summer, temperatures can reach as high as 110-115°F (43-46°C) during the day, and in the winter, temperatures can drop as low as 40-50°F (4-10°C) at night. The average high temperature in the summer is around 100°F (38°C) and the average low temperature in the winter is around 60°F (16°C).
Cultural and historical attractions
Arizona is home to several historic sites, including ancient Native American ruins, and historic towns such as Tombstone and Jerome.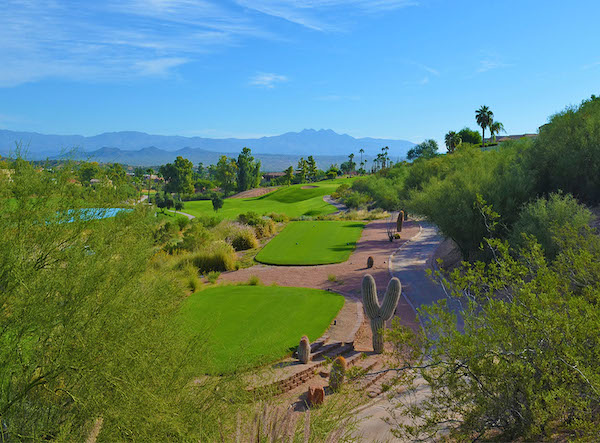 Arizona is home to many golf courses and spas, making it a popular destination for golfers and those looking to relax and rejuvenate.
Arizona is known for its year-round sunny weather and beautiful golf courses, making it a great destination for golfers. The state has a diverse landscape, from the red rocks of Sedona to the high Sonoran Desert, which provides a unique and challenging experience for players of all skill levels. Additionally, many of the golf courses in Arizona are designed by renowned architects and offer stunning views of the surrounding natural beauty. The state also offers a wide range of options in terms of both public and private courses, and also boasts several world-renowned golf resorts.
Arizona has a diverse food scene and many shopping options, from local boutiques to luxury retailers.
Arizona has many bars and clubs, making it a great place to party or enjoy live music.
These are some of the reasons why Arizona is a great place to travel to. However, it's worth noting that everyone's travel preferences are different, and you should consider your own interests and priorities when deciding where to go.